Lumikauluri ohje / knit pattern (FI, EN/US)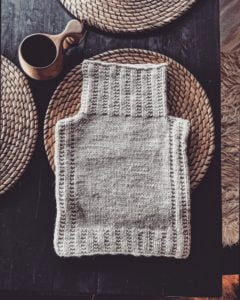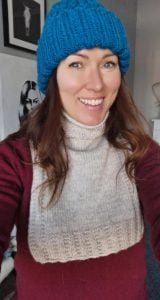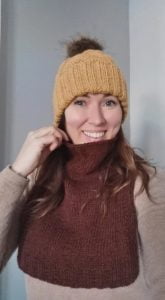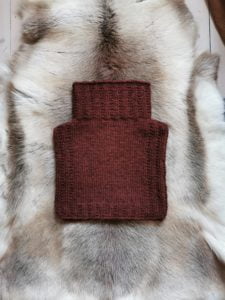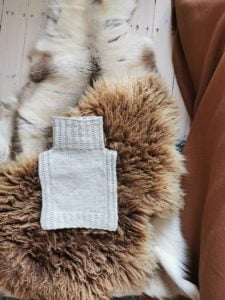 Neuleohje on ladattavissa heti tilauksen jälkeen tilauksen yhteydessä ilmoittamastasi sähköpostiosoitteesta. (Tarkastathan myös roskapostikansion.) Ohjeen toimitus tapahtuu ainoastaan sähköisesti, eikä sitä lähetetä erikseen postitse. On suositeltavaa, että ohje tallennetaan heti omalle laitteelle.

Knit pattern can be downloaded immediately from the e-mail you provided with your order. (Remember to check also the junk mail folder.) The pattern is delivered only electronically and is not send separately by post. It is recommended that you save the pattern to your device immediately. You can find all the languages mentioned in the tittle in the same pdf file.

One size
Kauluksen ympärysmitta on n. 42 cm
Langan menekki
Drops Big Merino 3 kerää tai Novita Isoveli 2 kerää tai Rauma Garn Vams 3 kerää
Neuletiheys
10 cm = 16-17 s sileää neuletta
Puikot
Pyöröpuikot 4,5 mm, 40 cm
Työohje
Kauluri neulotaan alhaalta ylös tasona kahtena kappaleena. Kappaleet yhdistetään samalle puikolle ja kaulus neulotaan pyörönä. Olkasaumat neulotaan yhteen, kun työ on valmis.
Instagram
Löydät värivaihtoehtoja Instagramista #lumikauluri tagillä
English
One size
The circumference of the collar is approximately 42 cm 16.5"
Yarn
Drops Big Merino 3 balls or Novita Isoveli 2 balls or Rauma Garn Vams 3 balls
Gauge
10 cm = 16-17 sts stockinette stitch
Needle
Circular needle 4.5 mm 40 cm US 7, 16"
Instructions
The collar is knitted from bottom to top in two pieces. The pieces are joined on the same needle and the collar is knitted in the round. The shoulder seams are knitted together when the work is finished.
Instagram
You can find more color choices using #lumikauluri