The story of Villahullu
Creating things with my hands has always been one of my great interests and knitting has been a hobby of mine since I was a child. In primary school, when others would knit a pot holder, I would knit a shirt.
As an adult, however, knitting was reduced to a seasonal hobby that seemed to pop up only during the darkest times of the year. You all know what I mean: when after a hot and sunny summer it is finally ok to just curl up in the softest corner of the sofa to enjoy the warmth of the fireplace.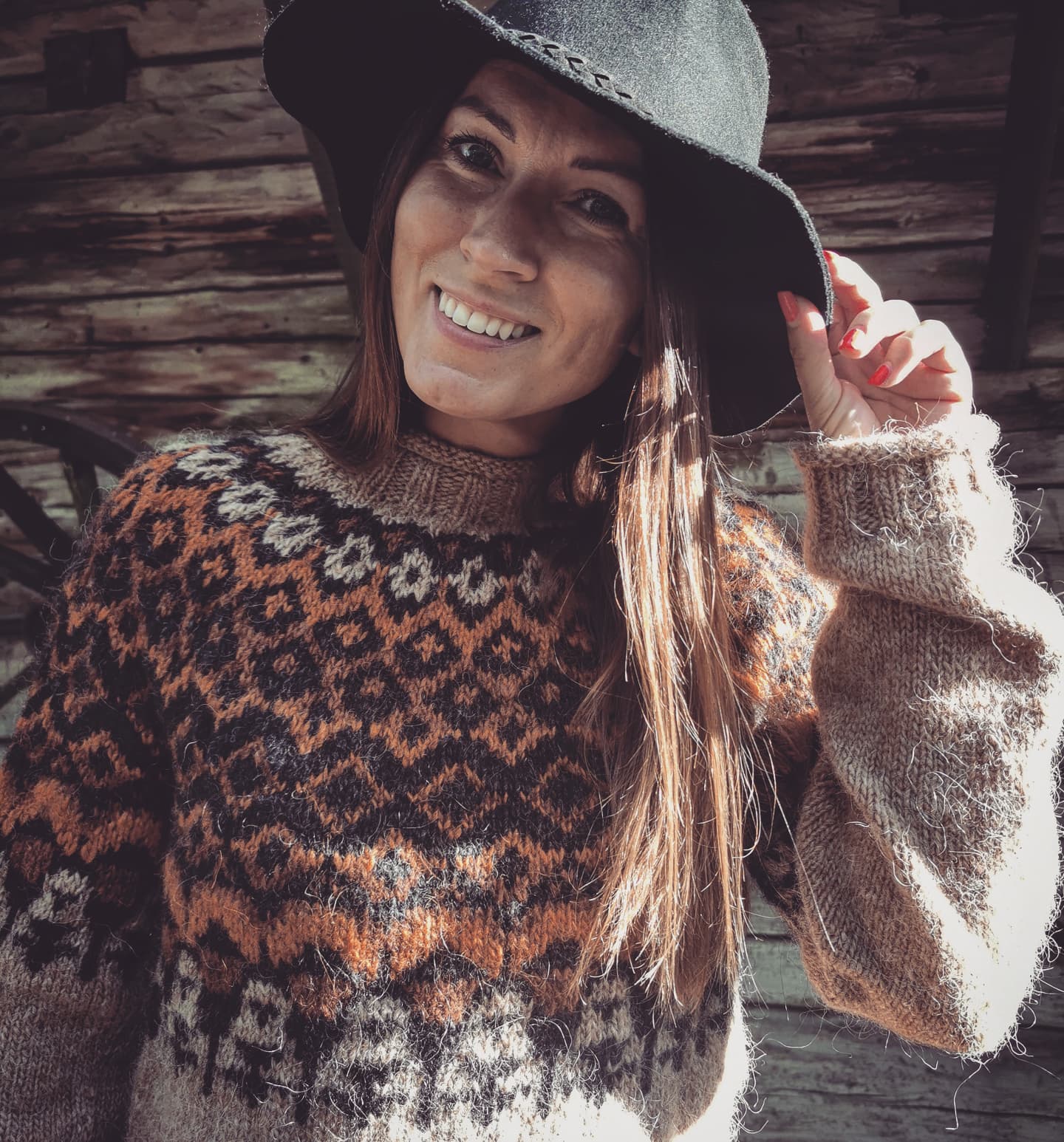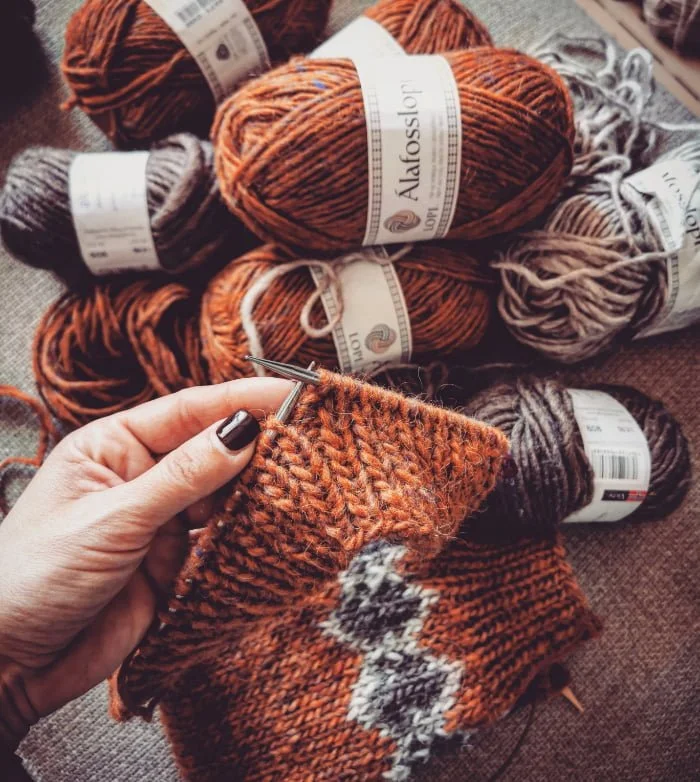 My needles remained in the drawer completely for a couple of years until all of a sudden I rediscovered my love of knitting. It was the end of 2020 when, scrolling through Instagram, I came across an Icelandic sweater with the most beautiful colours. I decided there and then to give coloured knitting a new chance, even though this had always been the style of knitting that I didn't really seem to master. I finished the Icelandic sweater, whose pattern name was Riddari, in five days. And I haven't let go of the knitting needles since then – not even on the hottest summer days. I designed my first sweater pattern, Sulkaneule, in early spring 2021.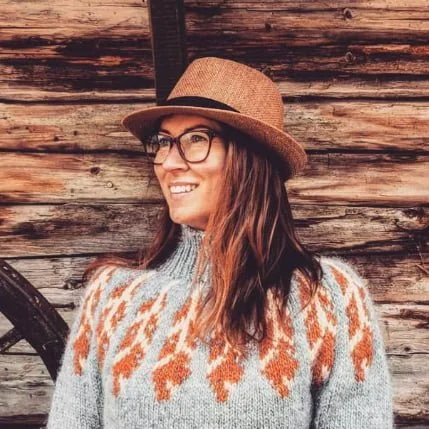 In February 2021 I launched my Instagram account Villahullu. The account is as much about my ascetic island cabin living as it is about my knitting. Having worked 15 years as a real estate agent in Tampere, my life has been very hectic and full of social contacts. My cabin on the island is where I go to wind down whenever possible. At the cabin I get to focus on complete mind relaxation with swimming and fishing all year round and knitting next to the warm glow of the fireplace.
– Heli Nikula